Vinyl Cut Lettering (Vinyl Stickers)
Instant Price & Order Online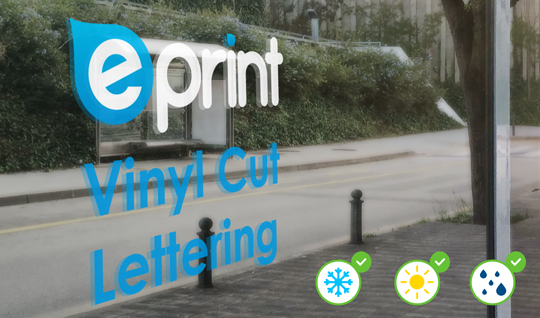 Vinyl Cut Lettering
Vinyl Sickers are suitable for both sunshine and moisture applications
Bubble free vinyl have small spider veins through the adhesive to allow bubbles to be pushed or worked to the edges. This makes stickers simple to install. Add a laminate to protect the stickers from scratching
Easy Apply - Bubble Free Stickers can be small product labels up to large stick on signage. Can be cut individually for handouts, or cut and have multiple stickers to a page, or be vinyl cut lettering for cars, boats or windows.
Printed full colour high resolution using the latest UV print technology. Printed in Brisbane and up to 500 stickers can be printed within 24 hours if need be.
Any size up to 1500mm wide

Any shape

Suitable for indoor and outdoor use

Suitable for humid and wet areas

Add a gloss or matt laminate for scratch protection

Product labels, car logos, car lettering, boats, windows and signage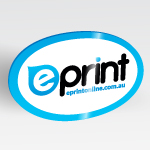 Cutting Options
Multiple Stickers to a sheet - We print onto a 1500mm wide roll of vinyl. Each sticker is cut around and the waste vinyl between the stickers is removed.
This is the least expensive option as it involves the least amount of cutting and weeding (removal of waste vinyl)
Cut Individual - each sticker is cut and removed individually so that you can hand them out to customer/clients
Vinyl cut Lettering - Pre spaced letters, numbers and or shapes. The stickers are held together with application tape once applied and no white, coloured, or clear vinyl is between each section of sticker.
If applying to a window to be viewed from the outside, type that you want reverse in the customer comments section.
1. If your artwork is print ready then select UPLOAD DESIGN
2. Choose from templates and edit select BROWSE DESIGN
3. if you need help setting up your file or want us to fully create your original CONTACT US and our designers will get back to you with an estimate
You may also be looking for: