Business Card Printing Brisbane
Same Day Business Cards!
Yes, this option is quick!
Order Now!
Standard Business Cards,
Suited for those who can wait a little for perfection!
Order Now!
Discounts
For those who want something fancy!
We have what you need right here!
Order Now!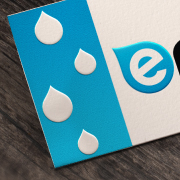 Shop.eprintonline is a good choice for Business Card Printing in Brisbane Areas. Order Online and Collect Simple and Fast Business Cards Brisbane. Starting price from $31.90 for Standard Business Cards Same Day 350 gsm
Business Cards Brisbane
We have categories our business card printing into 3 ways is:
Same Day Business Card Printing – Same Day Business Card dispatched with 24 hours. We have standard 350gsm, 400 gsm, Round Corners, Linen Texture, Slim line Cards, Buffalo Board, ID Cards, Folded Cards, Duplex and Triples Business Cards.
3 Day Business Card Printing - suitable for those who can wait a little for excellence! Business cards 3 days - Hot Foil, Premium 400gsm, Round Corners and Linen Texture.
Specialty Business Card Printing – Order now, for those who want something fancy or specialty in business cards.
Be that as it may, if necessary around the same time, please get in touch with us before checkout
• UPLOAD DESIGN: If record is Print Ready
• TEMPLATES: Browse Template Designs
• CONTACT DESIGN: For Design Help
• High mass 350gsm (FSC) card stock
• Colour or Black and White printing
• Uncoated and Cello glazing (shine or matt)
• Printed One or Two Sides
• Free client stopping nearby.
• Courier and Postage choices accessible at checkout
• Pay online by means of VISA or Master card or on the other hand
• Request a receipt to pay by means of direct store.
Same Day Business Card Printing in Brisbane Options
Shop.eprint same day business cards are imprinted on high mass 350gsm paper, and we're ready to print your outline in either shading or highly contrasting. Business Cards Printing can be single or twofold sided and printed utilizing a matte or gleam completes the process of relying upon the look you need to accomplish. We likewise offer Cello coat covering, or your cards can be left uncoated.
We have an extensive variety of pre-outlined layouts accessible online for you to browse, or you can make your own from a clear canvas in case you're feeling imaginative. For the individuals who need eye-getting business cards in Brisbane yet don't have much time to save, our accomplished architects can plan a card for you.
Tired of never having a card to hand over when an open door emerges? Hoping to inhale new life into your old business card outline? With regards to computerized imprinting in Brisbane, shop.eprint has the appropriate responses!