Trading Cards (Game Decks)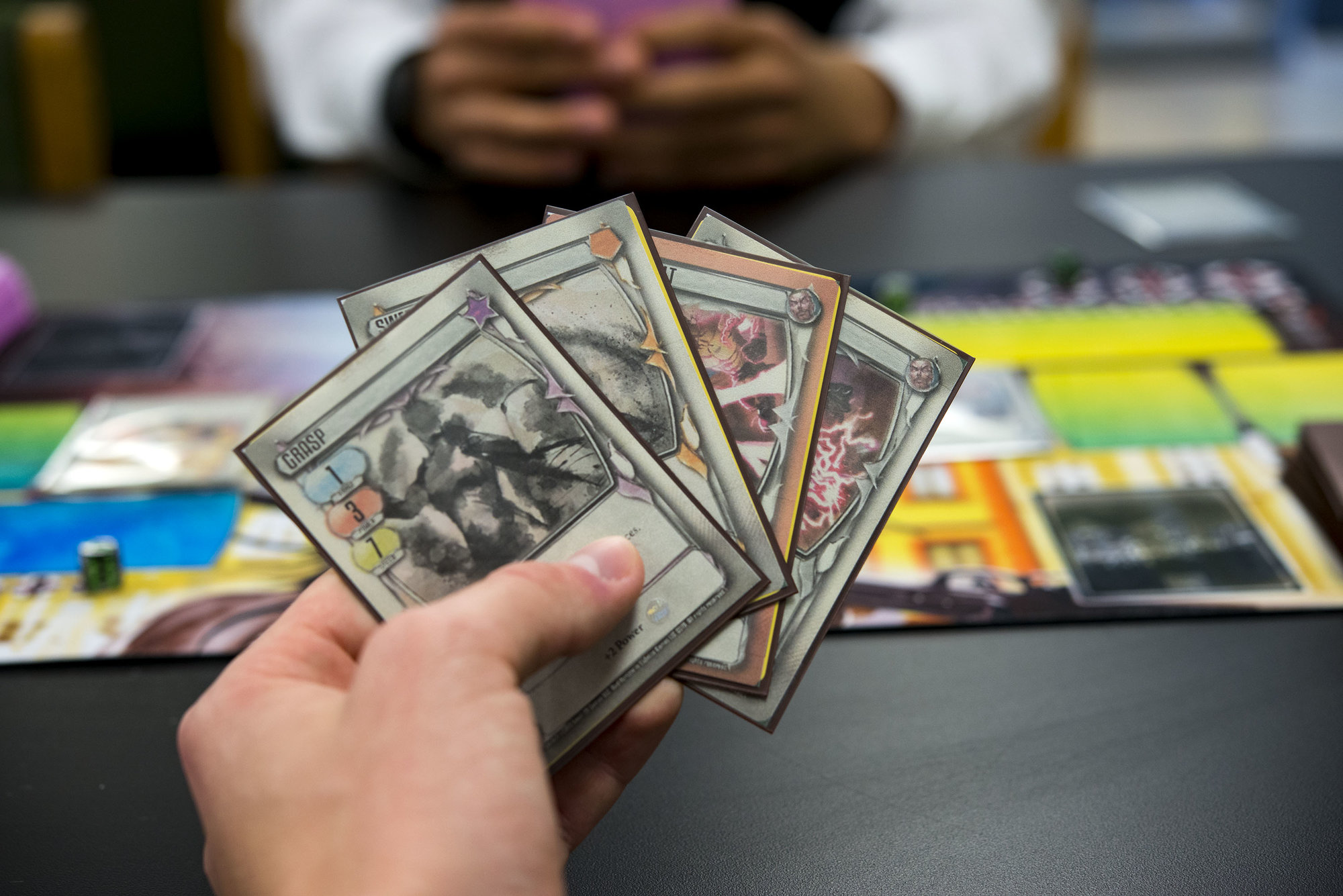 Trading Cards Custom Prints - Custom Shape - Any Size
Yes, we can print and cut any shape!
Playing cards for games, playing cards with standard deck faced designs, poker cards, bridge cards etc
PERFECT FOR MADE UP GAMES FOR PARTIES OF GAME NIGHTS
Playing Card Printing - Brisbane Based
Printed full-colour high resolution using the latest print technology. Printed in Brisbane, Cut-Outs can be printed within 24 hours option also available - please call for cut-off times.
Any Custom Shape

Kids Birthday Parties
How to print Trading Cards
First of all, you've found our page so you're already dealing with experts on custom printing and with a skilled team who know the trading card world.
Second, you will need to submit your files to us for print. To do this, ensure each unique design is submitted to us in a pdf format for printing. Each card will have a front and back side, ensure each side of all designs include bleed to allow for edge to edge printing.
Once you have all your designs setup as individual files you can go ahead and either combine them into a full "set or deck" pdf file which will have each card as the pages 1&2, 3&4, 5&6 etc, or into a zip file. If your designs all have the same back face on the card, no worries - select the back designs all match option and we will collate the back into a full file for you. So you only need to supply the back file to us once for ease of submission. Just ensure it is clearly defined as the back card.
Choose whether or not you're after straight edge cutting, rounded corner or diecut from the relevant options to the side.
Most trading cards you come across have a celloglaze coating which can be in Matt, Gloss or Velvet cello. We have all these options available and they can be selected to either or both sides respectively.
We offer specialty Metallic Trading Cards also which are printed with a metallic silver underlayer, with any design over top. That way, any overprinted colour comes out bright and shiny on top. For example, to print a gold metallic specialty card, have your design be yellow.
You can email us at orders@eprintonline.com.au for more info or...
ORDER A PRINTED SAMPLE OF TRADING CARDS
https://shop.eprintonline.com.au/trading-cards-[sample]/
1. If your artwork is print ready then select UPLOAD DESIGN
2. Choose from templates and edit select BROWSE DESIGN
3. if you need help setting up your file or want us to fully create your original CONTACT US and our designers will get back to you with an estimate