Trading Cards (Playing Cards & Board Games)
Instant Price & Order Online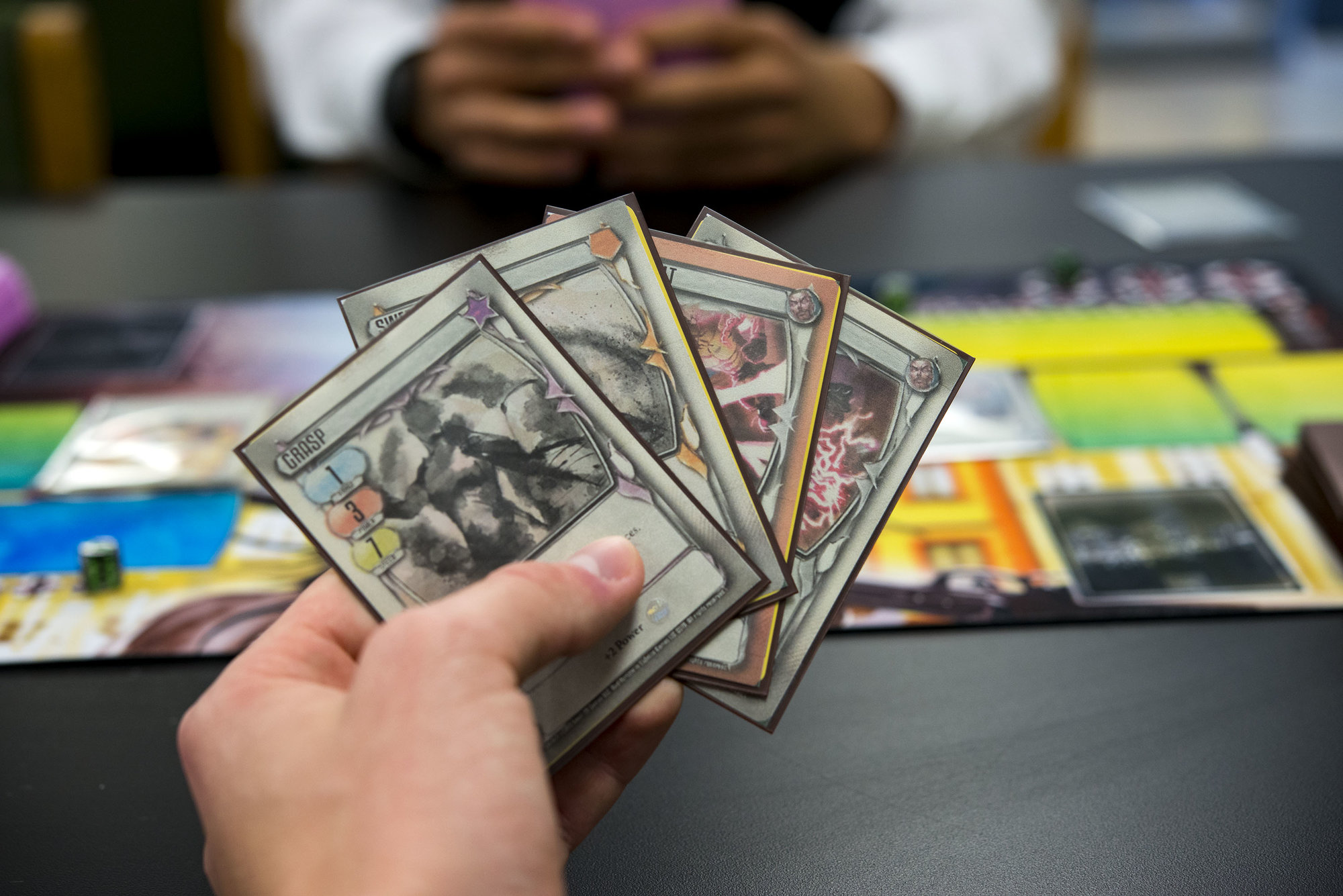 You may also be looking for:
---
Trading Card Printing from
Variable &

Custom Designs
---
Trading Cards & Strategy Games

|

Magic & Pokemon Cards

| Custom Deck Building Games
(Perfect for trading card or collector card printing)
---
Trading Card Printing Tips:
Standard Trading Cards printed on:
"300gsm Matt / Satin"
(Pokemon Cards & other Trading Card Games will match)

Rounded Corner cutting is the best option for custom card games - 4 corner cut to 4mm guage

Standard Trading Card Size is 89 x 64

Custom Cards should have colour to the edge which is only possible with 3mm bleed: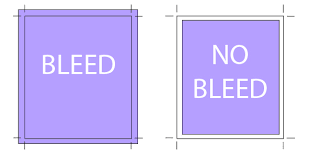 How to print Trading Cards
First of all, you've found our page so you're already dealing with experts on custom printing and with a skilled team who know the trading card world.
Second, you will need to submit your files to us for print. To do this, ensure each unique design is submitted to us in a pdf format for printing. Each card will have a front and back side, ensure each side of all designs include bleed to allow for edge to edge printing.
Once you have all your designs setup as individual files you can go ahead and either combine them into a full "set or deck" pdf file which will have each card as the pages 1&2, 3&4, 5&6 etc, or into a zip file.
If your designs all have the same back face on the card, no worries - if needed, we will collate the back into a full file for you. So you only need to supply the back file to us once for ease of submission. Just ensure it is clearly defined as the back card.
We offer specialty Metallic Trading Cards also which are printed with a metallic silver underlayer, with any design over top. That way, any overprinted colour comes out bright and shiny on top. For example, to print a gold metallic specialty card, have your design be yellow.
You can email us at orders@eprintonline.com.au for more info or...
---
Packaging & Card Boxes To Fit

We offer Tuck Boxes and 2 Piece Lid Boxes to fit your stacks.
In regards to the boxes, the length, width and height of the stack will determine the dimensions of the box. We will calculate this for you and provide a template to fit.
This can be arranged prior to order or after.
---
UNSURE HOW YOUR CARDS WILL LOOK PRIOR TO ORDERING?
ORDER A PRINTED SAMPLE OF TRADING CARDS
https://shop.eprintonline.com.au/trading-cards-[sample]/
---
How to Submit Designs?
Fronts: Upload the front card designs altogether as either a multi-page file or, we suggest adding them all to a zip folder.
Back/s: Upload the relevant back file/s as a separate file using the "Add More Fils" button in the upload centre.
Downloadable Templates
Download free templates to assist you in creating your artwork.
Product Review
great customer service Trading Cards

Easy process, the team kept checking in to make sure they printed my diary the way I wanted - great value, fantastic customer service and I loved the final product! Will use them again. LK
Super happy

Super happy with how my card game turned out, the graphics and colours looked amazing. The cards and the packaging are really good quality too.
Amazing quality and service

I have ordered a few custom card decks now and cannot fault the quality, delivery and service. Highly recommend for all your printing needs!
Custom Trading Cards

Quality is on point, the logo on back is great.
Custom Trading Cards

just wanted to say thanks for the careful quality work with the dung beetle trading cards. They look great!