Document Printing (Documents & Binding)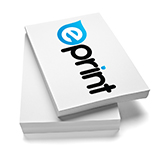 Size = A4 , A3 , A5 Printed Documents
---
Quantity = Number of Copies or Sets for Below
---
Print As = Double or Single Sided
---
Colour or Black & White = Select Option
---
Stock = Select Stock Type/s:
(80/100gsm,150gsm,200gsm,300gsm,350gsm)

MIXED STOCKS:

(covers & internal pages)
---
Original Pages = Number of Pages in Original
---
Finishing Options = Select:
Collate Only

Binding or Stapling
---
Hole Punching? = None or:
---
File Upload =
Under 50mb accepted

Over 50mb option requires external upload client.
Product Review
The Ink pops

As an 80's brand business we really needed the ink to come up as vibrantly as possible. We are really happy with the colour quality.
perfect!

Great service, great quality. Will certainly use again.