Clear Vinyl Stickers (Vinyl Stickers)
Online Quote & Order Calculator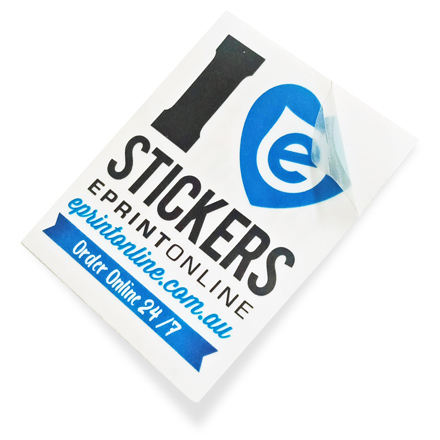 Clear Vinyl Stickers
Vinyl Sickers are suitable for both sunshine and moisture applications
We print Digitally print Stickers onto Clear Vinyl to create Transparent Stickers to any shape and size and quantity. Brisbane customers can take advantage of our free customer parking and showroom with samples or we can deliver the stickers to you.
Printed full colour high resolution using the latest UV print technology. Printed in Brisbane and up to 500 stickers can be printed within 24 hours if need be.
Our stickers are digitally printed on Clear Vinyl with UV inks. Suitable for outdoors.
WARNING
As you are printing on a clear transluscent material, the ink will become slightly translucent as card card-body. So the colour of the surface can affect the sticker colour.
This can be avoided by us adding a layer of white ink between the clear vinyl and the coloured ink. If you want this please order your stickers on this page /silver-and-white-ink-stickers/
Can I see the clear vinyl?
Yes. As this product is not opticaly clear we reccomend Come in and look at our samples at 2/101 Newmarket Rd Windsor or ask for a sample before we process your complete order
Can I apply to inside of the glass so that it is read correctly from outside?
Yes but you need to order a reverse clear on this page
Upload a pdf or a jpg file. We will contact you if there are any issues before we commence printing.We will also add the cut line for you.
Product Review
Katie Edwards

Katie Edwards reviewed ePrint Online — 5 star May 18, 2016 · Just ordered some labels and spoke with Peter - such great service and very friendly! Ordered my labels first thing this morning and they are going to have them ready for me this afternoon to collect! Such life savers, as labels I ordered from another company hadn't arrived / been shipped yet. Thanks again Peter & Eprint!!