Business Cards 3 Days: Premium (400gsm) (Business Cards (3 day))
Instant Price & Order Online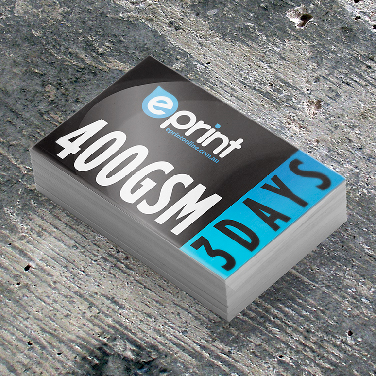 Business Cards
3 Days (400gsm ArtBoard)
Digital Business Cards can be printed within 3 Days for collection or dispatch
We can have your cards ready for collection or placed on a courier within 3 Days. Delivery times will depend upon your location. Pay less if you can wait longer.

Quality High bulk 400gsm (FSC) card stock

Colour or Black and White printing

Uncoated and Celloglazing (gloss or matt)

Print One or Two Sides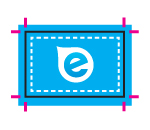 1. If your artwork is print ready then select UPLOAD DESIGN
2. Choose from templates and edit select BROWSE DESIGN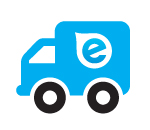 Free customer parking is available for our Brisbane customers.
After you uplod your artwork both courier and postage options are available.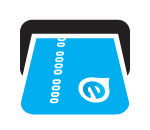 1. Pay online via ANZ gateway,
accepts most Bank Cards
2. Request an invoice and pay via direct deposit.
Orders will not begin production untill payment has been received
Eprint is a good choice for Digital Printing in Brisbane. We have both Colour and Black and White capability.
We prefer to print from Pdf files and they can be emailed or we can download from a link.
Digital printing can be finished in different ways. Supplied as loose sheets, Wire Bind, Spiral Bind, Comb Bind and Perfect Binding.
We can also provide the prints in Insert Binders with hole punching and printed Tabs.
Sizes available include A5, A4 and A3
Quality Business Cards in 3 Days
You never know when opportunity will knock; the morning commute to work, out chasing leisure pursuits on the weekend, or perhaps whilst enjoying a cold one at the pub.
When an opportunity does present itself, you want to ensure you have a professional looking business card on hand!
Offering digital printing services in Brisbane, ePrint is your company of choice when it comes to creating high quality business cards. Offering a same day service, we're able to have your cards printed and ready for collection – or handed over to a courier – within 3 Days of receiving your order.
Our business cards are printed on high bulk 350gsm paper, and we're able to print your design in either colour or black and white. Cards can be single or double sided, and printed using a matte or gloss finish depending on the look you want to achieve. We also offer Celloglaze coating, or your cards can be left uncoated.
We have a wide range of pre-designed templates available online for you to choose from, or you can create your own from a blank canvas if you're feeling creative. For those who want eye-catching business cards but don't have much time to spare, our experienced designers are able to design a card for you.
Tired of never having a card to hand over when an opportunity arises? Looking to breathe new life into your old business card design? When it comes to digital printing in Brisbane, ePrint has the answers!
Product Review
Dimensions

Hello. I have ordered and collected two lots of business cards. I ordered 90x55 but you gave me 90x50. Is there a reason for this? Thanks, Adam.
Great service and quality

Thanks guys, another fantastic delivery of printing from Eprint. Never disappointed!
You may also be looking for: