Posters: Small Format (Posters Printing)
Instant Price & Order Online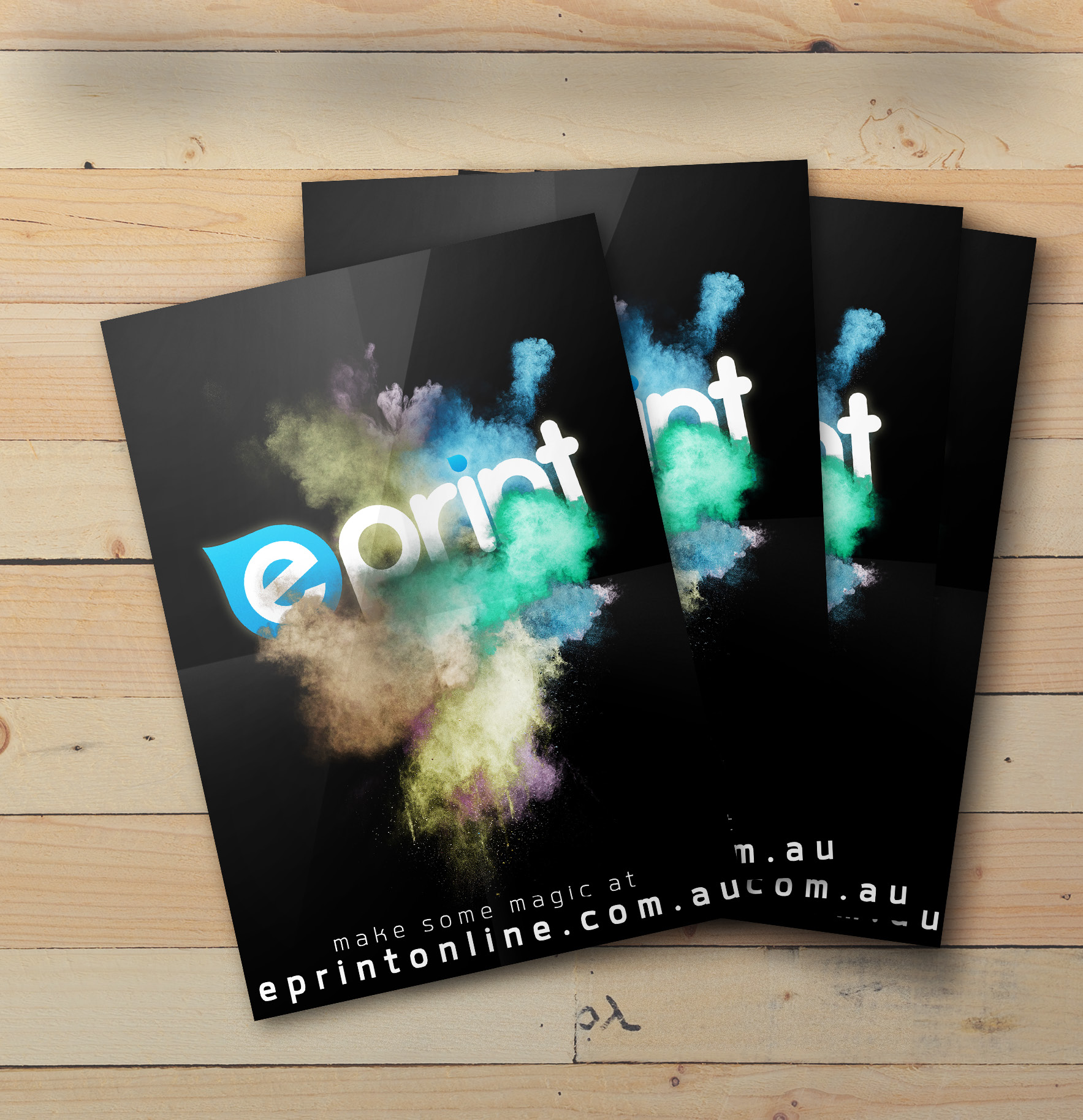 Small Format Posters
A3 Posters | A4 Posters | A5 Posters | A6 Posters
Order Any Quantity Small Posters
Order any quantity, no minmum order on A3, A4, A5 Art or Poster Prints.
Specify the Total Prints in the first quantity box. Poster artwork can vary so be sure to order your posters under the one print product in the shopping cart if they're all the same size. Just specify how many types there are by plugging that number into the vartiations box.
Example: Total Prints = 30 .. This can be 10 copies of 3 variants.
Digital Art Prints
We print a lot of digital art on our small format poster printer. Our Konica 2060 has a terrific vivid colour grading bringing you the best colour correct prints in CMYK from any digital pdf file.
The best stocks for art printing for card ranges between 300gsm and above. For thinner prints, 150 - 200gsm works well when needing to be rolled.
Framed Prints
A lot of customers ask for prints for frames and we can print our posters any custom size. Our sizing offers standard ISO sizing of A3-A4-A5-A6 poster sizes but if you need an american or other custom size we can accomedate. Simply select custom trim size and add your custom dimensions on the following page prior to chekout.
Foil Poster Prints
We offer 1 off foiled poster printing also. Our sleeking colours consist of: Gold, Silver, Rose Gold, Red, Green and Blue. We can do either print & foil, foil over background colour print or foil only.
Product Review
Great quality!

Really loved how the colours turned out! Extremely vibrant and was made fast. Really great customer service!
A3 Poster Pritning

Very fast service. Only needed a small job done but very happy with the results
Top Quality Prints and Amazing Customer Service

I ordered four prints from ePrintOnline having had a positive experience from my last purchase. Unfortunately, during postage, the prints got damaged and I was quite upset about it. I sent ePrint a message on Facebook and they promptly responded, reprinting the artwork and sending it off with extra measures to make sure these ones didn't get damaged. Can't speak highly enough about this company and the way they work, I'm definitely going to be using them for a long time coming!
Fantastic Prints

Great quality, fast shipping, and at an amazing price! Can't wait to use ePrintOnline's services again!
Fantastic Prints

The prints are a great quality and have plenty of options for everything. Will be back!
You may also be looking for: