Posters: Light Box (BackLit) (Posters Printing)
Instant Price & Order Online
Backlit Poster Film for Lightbox Printing
BackLit Film printed in 24 hours
Our BackLit Film is for indoor our outdoor usage, they can get wet, they can be cut to any 4 sided size. Laminate can be added as an option to protect the sticker from being scratched but they will last for years in the sun without the laminating.
---
1. If your artwork is print ready then select UPLOAD DESIGN
2. if you need help setting up your file or want us to fully create your original CONTACT US and our designers will get back to you with an estimate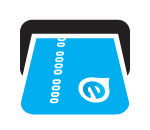 1. Pay online via ANZ gateway,
accepts most Bank Cards
2. Request an invoice and pay via direct deposit.
Orders will not begin production untill payment has been received
Come in and look at our Back Light Samples at 2/101 Newmarket Rd Windsor Brisbane
You may also be looking for: