Fan-a-part Forms - Loose Leaf Sheets (Invoice Books (NCR))
Instant Price & Order Online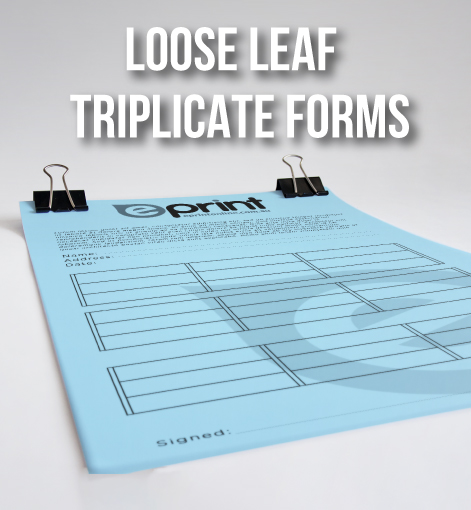 Invoice Forms (Loose Leaf Sets)
Fan-a-Part Glued Invoice Sheets Printed in Brisbane
Approx.

5 Business Days
PAGE SHEET COLOURS
Top sheet - White Stock
Middle sheet - Pink Stock
Bottom sheet - Yellow Stock
*Other colours are available but please contact us for a quote
Please upload your files or use our free online printing templates
Online Print Ordering
The ePrint online ordering system is easy and simple to use!
Step 1 - Start by simply selecting your product.
Step 2 - Select your size, quantity, time-frame and any additional finishing options that you require.
Step 3 - Upload your Print Ready files, you can do this by
a/ Upload your files online
b - Design online using our free online printing designer tool
c - Download one of our online templates
d - Don't have a design yet? Go to our graphic design page here
Product Review
Printing precision

A professional job, thanks heaps!
You may also be looking for: