Any Shape Paperback Stickers (kiss-cut) (Paperback Stickers)
Instant Price & Order Online
Labels – Custom Kiss Cut
Any Size - Any Shape
Any Size Any Shape Matt or Gloss Paperback Labels



Custom Size Stickers
Use the Height and Width boxes to calculate your sticker size.
Min: (10 x 10) Max: (435 x 315)
Select your Shape?
If you want a sticker that is NOT a standard shape, select CUSTOM SHAPE sticker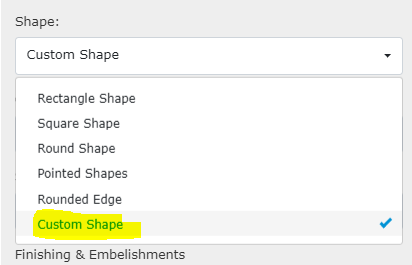 Please also add a cut line to suit your custom shape. If you do not have one or need help making one please go to the contact us page.
One of the most frequently asked questions we hear, talking to customers, is:
WHAT IS KISS CUTTING?

KISS CUTTING is when our cutters READ special marks around your printed image and KNOWS how to cut around it so you can create a detachable sticker, or transfer a printed image without a background. Of course you could use scissors for a one-off, but automatic our Kiss Cutting equipment is a life-saver when it comes to intricate artwork, or a sheet of hundreds of stickers.
CUT AND SUPPLY OPTIONS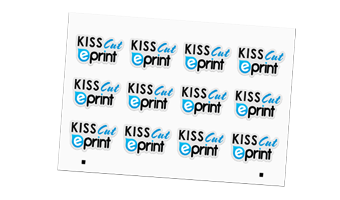 SRA3 Sheets - kiss cut to shape but
supplied on SRA3 sheets (as printed)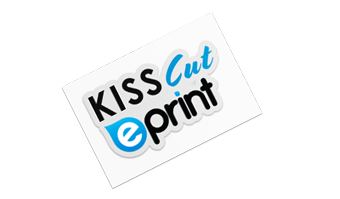 Kiss Cut Individual - kiss cut to shape but
supplied with a retangular or square backing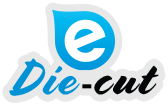 Die Cut Individual - both sticker and backing
sheet ar cut to shape and supplied individually

Product Review
I 🖤 them!

Awesome paperback stickers! I 🖤 these!
Attention to Detail

The team at EPrint Windsor have helped out several times making last-minute edits to images, adding and removing print bleed and resizing files to make the final product the absolute best it can be. The attention to detail and extra effort is so appreciated!
Great service, extremely efficient :)

It's great when someone makes a genuine effort to do an excellent job for you. Eprint staff really went out of their way to make sure I got exactly what I needed! I recommend them absolutely - give them a try! :)
Gold Stickers

Hi Brianna, I picked up the stickers yesterday afternoon, a BIG thanks to you and the team for great service and a wonderful print job. They are perfect and I'm sure my client will love them too. Thanks again and I look forward to working with you on the next job. Keep up the great work! Naomi P.S Di is a sweet kind soul, just what I needed yesterday afternoon
You may also be looking for: