Folded Booklet & Rule Sheet (Playing Cards & Board Games)
Instant Price & Order Online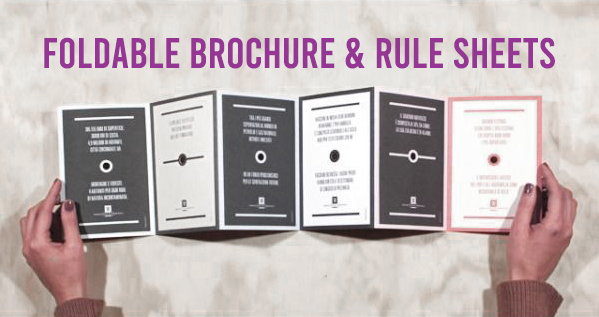 Info Brochures & Rule Sheets
Please use this printing product quote calculator for any size sheet printing.
Once you're happy with your price, simply upload artwork and order below.
---
Foldable Brochures for Card Games and Deck Printing

Enter the flat sheet dimensions for your brochure or info booklet.
---
Folding Options
You can order these flat sheet or folded as per the foldable options in the calculator
---
Playing Card Game Rule Sheets
60gsm white is the best for folding down to fit inside the tuck boxes of your decks.
---
Foldout Brochure Info Booklet
Best to stick to 150gsm or 200gsm for a slightly thicker stock option, matt or gloss options.
---
Product Review
Self Published Tarot Cards

Just a thank you for helping me get then Chakra Wisdom Cards happening. I'm very happy with the outcome and as soon as they are sold I'll be back for more!@
You may also be looking for: