Membership Card Printing (PVC) (Merchandising)
Instant Price & Order Online
Product Review
Amazing service

Told them I needed cards soon, filled in the forms and they sent them within an hour. No min quantity too.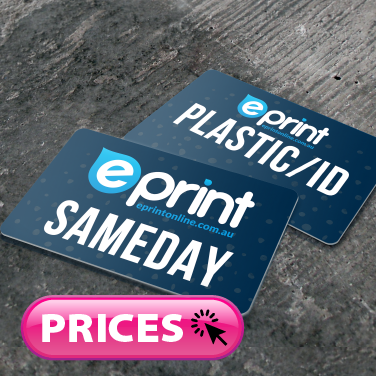 Membership Card Printing (PVC)
---
Custom Membership Cards Australia
Has your sporting club moved to digital only memship cards and you miss your old physical plastic lanyard card for events? Well ePrint offer the ability to not only print your ID Cards for a matched price, but also allow you to custom design your cards to be unique!
Custom Membership cards can be deisgned online wth our handy online design tool. Upload images of your favourite player or selfies ith you in your merch and as them to your cards.
If you have any trouble customising your design, you can use our online chat or call us for friendly help.
Will my custom ID Card be similar to my previous official cards?
Yes. If you're worried that your new custom membership card will match your previously provided versions then fear not, ePrint use the exact same PVC cards as previous years.
We can print NRL club membership cards, A League Membership Cards, AFL Membership cards and more. We are located in Brisbane so Broncos, Roar and Lions membership cards can be picked up from store. We however do ship nationally so if you live elsewhere in Asutralia ePrint can provide.
Printing membership cards for the whole family:
If you need to print more than just the one plastic card as the acount holder, we also offer the ability to print multiple variations.
You can easily create one design for one ticket, and another variant as for the next - it's so easy to custom create a membership card for each membership number.
Our plastic card software allows to print from a database, so all cards can match just with a different barcode or, print copies of the same design for spares.
Bulk membership card printing
There is no limit to how many cards we can print for a run. if you are providing membership cards for your community organisation, we can help print off a full run of membership cards at a bulk rate.
Our card printing software allows us to print from an xls database of information to allow for variation printing. Need Name, Surname, Membership ID number and Addresses pulled onto each card? Easy. Database card printing is simple to setup - just enquire about this in store, on our online chat or make a call :)
You may also be looking for: