Wine Labels Custom Shape - FOIL (Hot Foil)
Instant Price & Order Online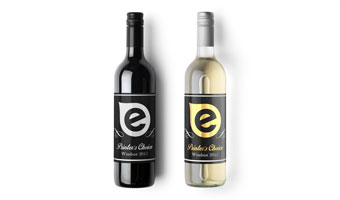 Wine Labels (Kiss Cut)
(best for rounded edges and custom shapes)
Bone White - Ivory - Cream - Kraft
Custom Size
Use the Height and Width boxes to calculate your sticker size.
Min: (40 x 40) Max: (435 x 315)
All Quantites
Any quanity can be ordered.
The more you get, the cheaper per unit - standard sliding scale.
Supplied On a Sheet
Stickers are supplied on a sheet.
Best for rounded edges or custom shapes.
Gold or Silver Foiling Available
Foil layer must be supplied as a separate file in 100%K (black)
Ensure foil layer perfectly alligns with print layer
Colour to the Edge
Standard with this product.
Please add 2mm bleed to your supplied file to achieve this result.
You may also be looking for: