Custom Shape Printing (Die Cutting Printing) (Shape Printing: Die-Cutting)
Custom shape Printing

Die cutting Printing
We offer custom shape printing and Die cutting printing up to SRA3 size ( 450 x 320mm). Get your cut-our printing prices from our online calculator. Your artwork can contain any shape and any size. We print it cut it and even add foldling options. Create your own branded golf ball box for example. If you cant get the price from our online calculator please contact us for a quote.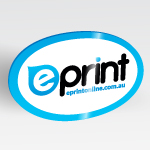 Design help for custom shape printing
we have designers on staff who can help create your images and shape. Create your own figurines, print and cut your own bat mobile. you are only limited by your imagination and the SRA3 size. We can even add gold or silver foil to your cut out printing creations.
C

ustom Shape - DieCut - Any Size
Yes, we can print and cut any shape!
Card Cutouts Printed in Brisbane
Printed full-colour high resolution using the latest print technology. Printed in Brisbane, Cut-Outs can be printed within 24 hours option also available - please call for cut-off times.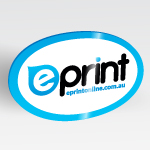 1. If your artwork is print ready then select UPLOAD DESIGN
2. Choose from templates and edit select BROWSE DESIGN
3. if you need help setting up your file or want us to fully create your original CONTACT US and our designers will get back to you with an estimate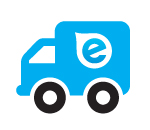 Free customer parking is available for our Brisbane customers.
After you upload your artwork both courier and postage options are available.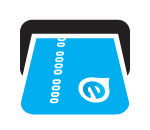 1. Pay online via ANZ gateway,
accepts most Bank Cards
2. Request an invoice and pay via direct deposit.
Orders will not begin production until payment has been received
Eprint is a good choice for Digital Printing in Brisbane. We have both Colour and Black and White capability.
Label prices online
Our labels are digitally printed on a paperback stock. Perfect for product labels
Come in and look at our samples at Unit 2/101 Newmarket Rd Windsor Brisbane
Upload a pdf or a jpg file. We will contact you if there are any issues before we commence printing. We will also add the cut line for you.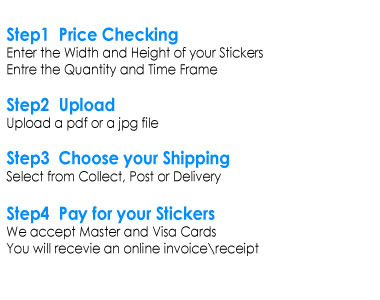 Download free templates to assist you in creating your file.