100% Recycled Booklets Saddle Stitched (Saddle Stitched Booklets)
Note: we can not supply A4 landscape stapled on the short edge. Please fill our our quote request form.
100% Recycled Booklet Printing
Envirocare 100% Recycled is manufactured entirely from waste paper. Manufactured without the addition of optical brighteners, Envirocare 100% Recycled is an environmentally responsible paper choice. Made in a facility that is ISO 14001 accredited and with process chlorine free pulps; thereby helping to reduce harmful by-products.
This raw yet elegant paper is speckle free and delivers high quality print results.

ePrint Specialty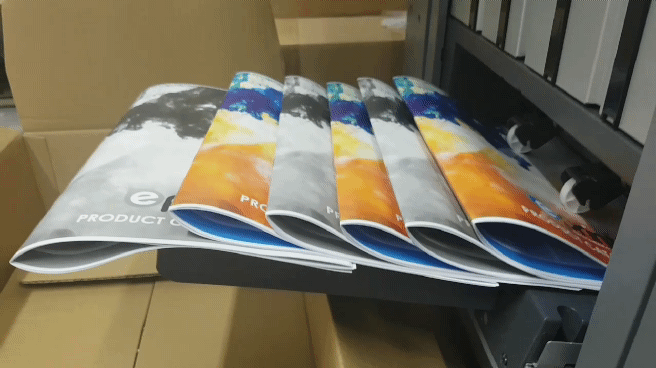 We can print a booklet in A4 and A5 size. Your printed booklet can come with a thicker cover. Booklets can be printed in as little as one day but you can chose a longer time frame to reduce your cost.
Same Day Booklet Printing?
We offer to print booklets within 24 hours. We will try to accomodate any reasonable request so please contact us before ordering if you need your booklets more urgently.
ORDER NOW